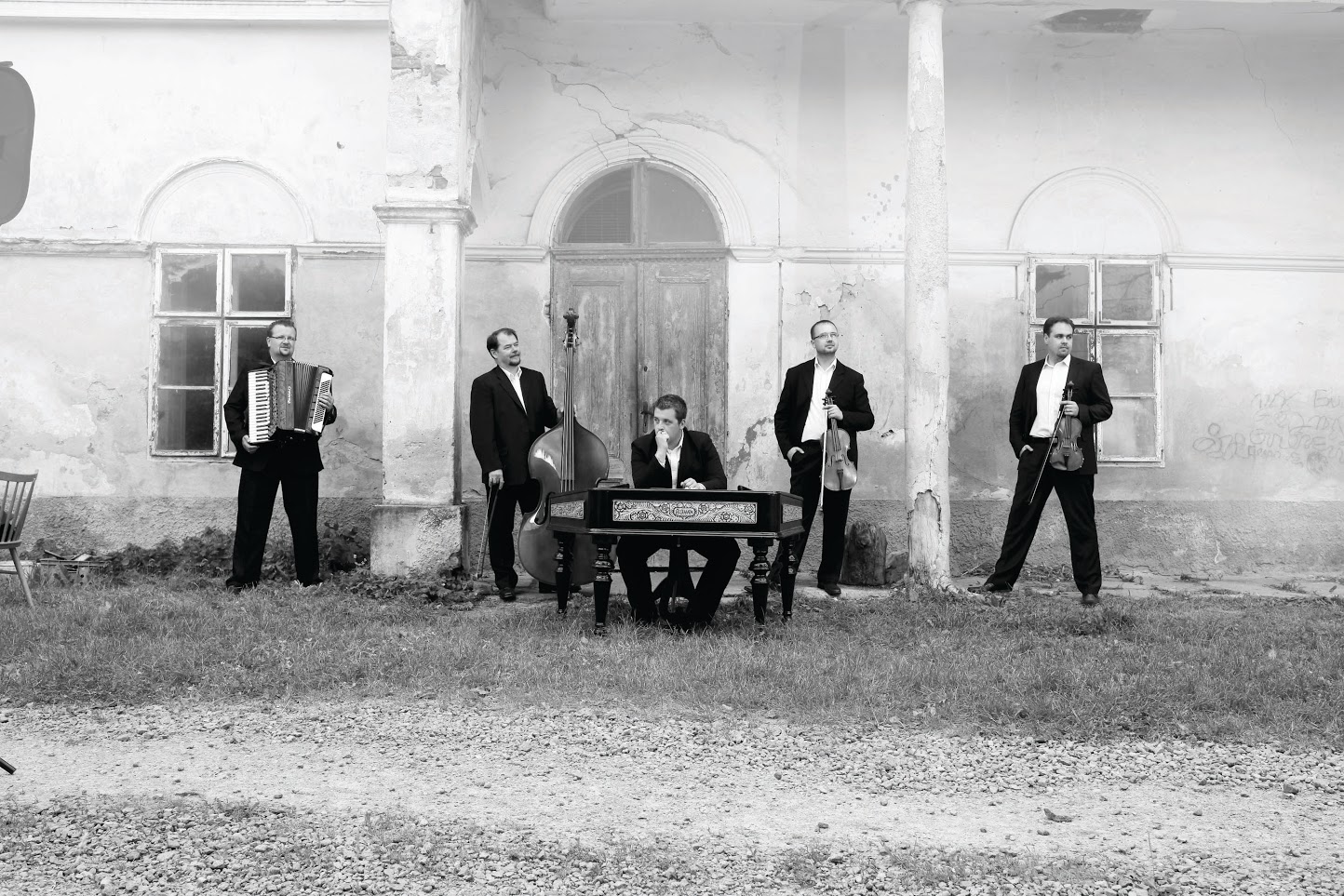 Wspólny projekt AMC Trio i folkowej formacji The Stano Balaš Folk Band. Artyści zaprezentują materiał, pochodzący z wydanej niedawno płyty "Ad Fontes".
AMC Trio – jeden z najważniejszych zespołów słowackiej sceny jazzowej. Muzyka AMC Trio jest inspirowana dokonaniami Keitha Jarretta, Brada Mehldaua, grupy EST, słowackim folkiem, fusion, klasyką, a także pięknem natury, poezją i malarstwem. Zespół wypracował własny, indywidualny język dźwiękowy, który skutecznie chroni go przed przypisaniem do określonego stylu. Kompozycje AMC Trio odznaczają się melodyjnymi tematami, niebanalną harmonią, łagodnym brzmieniem i wartką akcją. Randy Brecker: "Ten zespół ma niezwykły dar opowiadania dźwiękami. Każda ich utwór i zaimprowizowana fraza niosą ze sobą narracyjny przekaz, który trafia wprost do fanów". AMC Trio ma na koncie pięć albumów studyjnych i współpracę z artystami tej miary, co Randy Brecker, Philip Catherine, Bill Evans, Ulf Wakenius, Mark Whitfield, Michael "Patches" Stewart.
Skład:
Peter Adamkovic - fortepian
Martin Marincak - kontrabas
Stanislav Cvanciger - perkusja


The Stano Balaž Folk Band (LHSB - Ľudová hudba Stana Baláža) - kapela folkowa powstała w 2007. Jej głównym celem jest kultywowanie autentycznego folkloru muzycznego regionu Szarysza (Šariš) na Wschodniej Słowacji. Zespół zdobył wiele nagród na festiwalach w Słowacji i Polsce (Zakopane, Rzeszów), nagrał ponad 30 albumów z różnymi wykonawcami.
Skład:
Stano Balaž - skrzypce
Jozef Franek - altówka
Michal Germuška - akordeon
Peter Germuška - cymbały
Jojo Hrušovsky - kontrabas
Valika Stašeková - śpiew
The joint project of AMC Trio and folk formation The Stano Balaž Folk Band. The players are to give a presentation of the material from "Ad Fontes", their recently released album.

AMC Trio - one of the top bands on the Slovak jazz scene. Its music is inspired by the achievements of Keith Jarrett, Brad Mehldau, EST group, Slovak folk, fusion, classical, as well as by beauty of nature, poetry and painting. Randy Brecker, an American jazz musician, says: "This band has an amazing gift of storytelling with sounds instead of words. Every single one of their pieces and every improvised musical phrase carry a narrative that immediately strikes a chord with their fans". AMC Trio claims five studio albums to its credit, as well as regular collaboration with Randy Brecker, Philip Catherine, Bill Evans, Ulf Wakenius, Mark Whitfield and Michael "Patches" Stewart.
Team:
Peter Adamkovič - piano
Martin Marinčák - double bass
Stanislav Cvanciger - percussion instruments


The Stano Balaž Folk Band (LHSB - Ľudová hudba Stana Baláža) - The band was formed in 2007 on the initiative of Stano Balaž, a violinist, guitarist, composer, vocalist, sound director and ethnomusicologist. Within the same year, it won the main prize at the folklore festival in Košice and recorded the debut album "Musicals of the Rhapsody" .. LHSB is a prize-winner at various musical competition events in Slovakia and Poland (Zakopane, Rzeszów). In 2017, alongside the AMC Trio jazz band, it recorded the album "Ad Fontes", warmly received by their fans and critics alike.
Team:
Stano Balaž - violin
Jozef Franek - viola
Michal Germuška - accordion
Peter Germuška - dulcimer
Jojo Hrušovsky - double bass
Valika Stašeková - vocal